Our next concert is Saturday. (I sing with The Women's Chorus of Dallas.) We've got Lesley Gore in (of It's My Party fame) and are rocking the 60's music. I'll be doing the lead on "Pony Time" during the second half in a medley of fad dance songs and am part of the ensemble Vivacious doing two numbers as well. Oh, and I'm the costume mistress. Which of course means … I haven't finished my costume.
Here's what I should be doing instead of writing, writing, writing and Squidoo.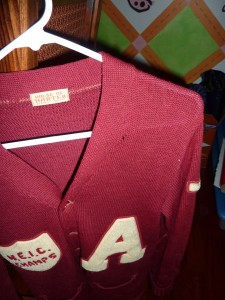 Repairing hole in letter sweater for a chorus member.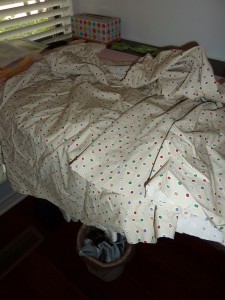 Hem my skirt and stitch the waistband and probably things to hold the belt.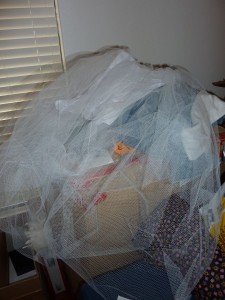 Trim the crinoline to be the length of the skirt. (Ignoring the three quilts under the crinoline.
Make some letters to go on other sweaters for other chorus members.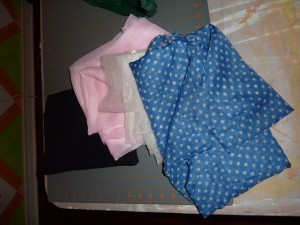 Making scarves out of organdy and sheers I bought at the clearance fabric store.